In the sea of banks and other financial institutions, it's hard to decide where to put your money. Ultimately, most of us want our money to be safe, and we want to bank with a company that has our best interests in mind. For those reasons and more, many are turning to credit unions.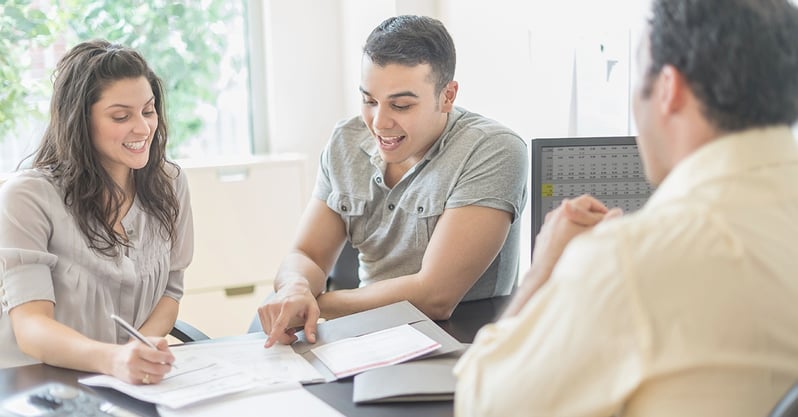 Statistics from mycreditunion.gov, show that more than 102 million people are credit union members today. And it shouldn't be surprising news. The formation of credit unions dates back to 1849 when a European man started the first credit society in Germany. Even though these institutions have been around for many years, many still don't know exactly what a credit union is. In this article, we break down some of the unique characteristics of a credit union and share why joining a credit union might be the right choice for you.
You have a voice
When you join a credit union, you're not just a member, you're also part-owner. Credit unions are member-owned. That means a community of members shape the direction of the financial institution. At Thrivent Federal Credit Union, for example, our members are also members of Thrivent Financial, which has the common bond of Christianity. To meet the needs of our unique member base, we use faith-based principles of money to influence the financial solutions we create. Whatever credit union you join, you'll be able to elect a volunteer board of directors and interact with those leaders throughout the year.
You're part of a community
Unlike a bank, when you join a credit union you join a group of like-minded people who share common interests. Your mutual bond is typically found in the credit union field of membership. Eligibility to join a credit union could be based on:
Employer.
Location.
Religion.
School, and more.
Profits go back to you
The money you put into the credit union goes right back to you. Credit unions are not-for-profit institutions, so profits get passed back to the member in the form of lower rates, smaller fees and higher savings rates.
Your financial success is top priority
Credit union representatives take time to get to know members, understand their difficulties or struggles, and ultimately recommend products that will help them meet financial goals. At Thrivent Federal Credit Union, we believe knowledge is power. That's why we provide a host of free resources to better equip our members for the many financial decisions in life.
The TFCU Membership, College Checking or Emergency Share Savings account is a requirement for membership in Thrivent Federal Credit Union. To maintain membership, a par value of one share ($1.00) must be kept in the account at all times. If the member's account falls below the par value, the member has six months to bring it back to par value.